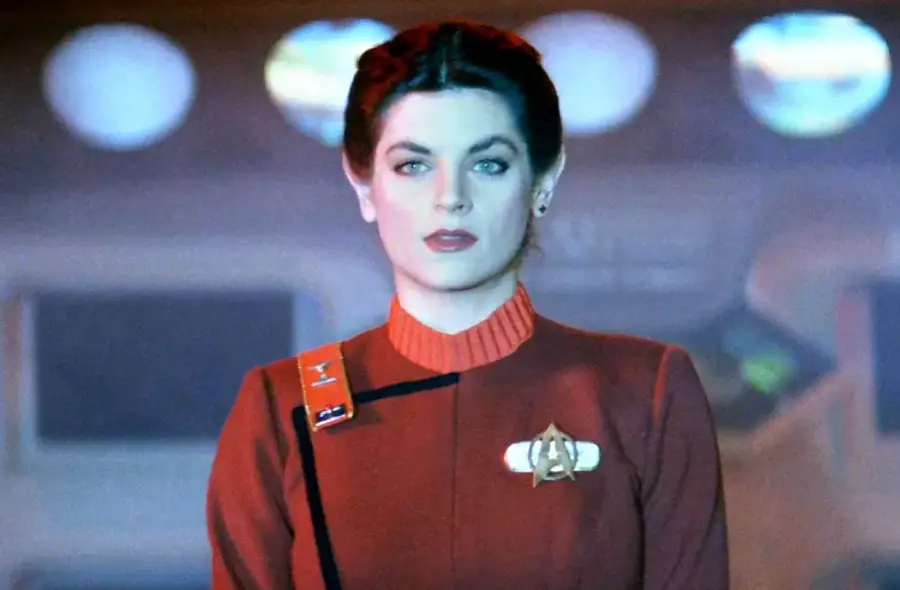 'Star Trek II' Director Recalls Kirstie Alley's Passion for Vulcan Role: 'She Wore the Ears to Bed'
Nicholas Meyer knew there was something special about Kirstie Alley the moment he met her for a possible role in his film, Star Trek II: The Wrath of Khan.
At the time, Alley, who would go on to be a film and TV icon, had so little experience in the industry, she "faked" her résumé. But, Meyer needed a special actress to play Saavik, Spock's protégé and Starfleet commander-in-training. And that is what he got in Alley.
Speaking to PEOPLE on Tuesday, a day after Alley died of cancer at the age of 71, Meyer, 76, recalls meeting the young actress for the first time and sensing something different.
"The main cast was handed to me on a platter," Meyer says of the core actors from the classic TV series and 1979 film. "We were looking for Saavik, and I found myself seated with this stunningly attractive woman with this amazing pair of eyes and big mane of hair. She had this strangely merry aspect, which I was later to learn was absolutely a characteristic of her. I recall that she came from Wichita."
In 2016, Alley participated in the Star Trek 50th Anniversary Con in Las Vegas where she talked about how extensive the casting process was for her, noting a few times that Meyer was her career "champion" in seeing that she got the role when Paramount execs were not thrilled about her lack of experience.
FULL ARTICLE: https://people.com/movies/kirstie-alley-star-trek-director-passion-vulcan-role-exclusive/