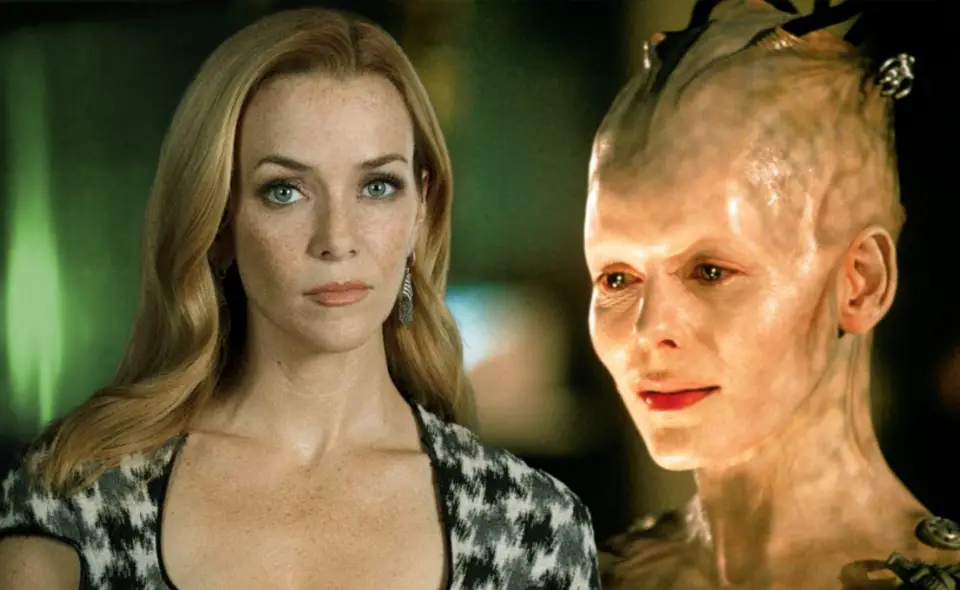 Annie Wersching, Star Trek: Picard's Borg Queen and The Last of Us' Tess, Dies at 45
Annie Wersching, who played the Borg Queen in Star Trek: Picard's second season, has died. She was 45 years old. Wersching's acting career began and ended in the Star Trek universe. Her first acting credit came from a guest role in the Star Trek: Enterprise episode "Oasis." Playing Picard's Borg Queen was her final performance. Outside of Star Trek, Wersching appeared as Renee Walker in 24 and had recurring roles on shows such as Bosch and Timeless. She also did some work in the video game industry, including performing the motion capture and voice for the character Tess in the Naughty Dog video game The Last of Us.
According to an online fundraiser launched in support of Wershing's family, Wersching received a cancer diagnosis in 2020, ahead of filming Star Trek: Picard, but chose not to reveal it publicly. "She wanted to live her life, on her terms, and be with her family," the fundraiser says. "She loved her work and cherished her friends, but Steve and the boys were her absolute everything."
"There is a cavernous hole in the soul of this family today,' Wersching's husband, Stephen Full, said in a statement. "But she left us the tools to fill it. She found wonder in the simplest moment. She didn't require music to dance. She taught us not to wait for adventure to find you. 'Go find it. It's everywhere.' And find it we shall."
He continued, "As I drove our boys, the true loves of her life, down the winding driveway and street, she would yell BYE! until we were out of earshot and into the world. I can still hear it ringing. Bye my Buddie. 'I love you little family…' "
Wersching grew up in St. Louis, Missouri. She attended Millikin University, where she received a Bachelor of Fine Arts in musical theater.
Wersching worked in theater while also pursuing her career in television. After her guest role in Star Trek: Enterprise, she received roles in shows such as Charmed, Killer Instinct, Supernatural, and Cold Case. In 2007, she had a recurring role as Amelia Joffe on General Hospital. She played FBI Special Agent Renee Walker in two seasons of 24, then followed that up with appearances in CSI, NCIS, Rizzoli & Isles, Hawaii Five-0, Body of Proof, Dallas, Revolution, Castle, Blue Bloods, The Vampire Diaries, and Touch. In 2014, she was a regular in the first season of Bosch on Amazon Prime.
Wersching is survived by her husband, Stephen Full, and children Freddie, Ozzie, and Archie.
Source: https://comicbook.com/irl/news/annie-wersching-death-star-trek-picard-the-last-of-us-rookie-24-timeless-vampire-diaries/
Also see: https://womenoftrek.com/actresses/profile/annie-wersching/