Grace Lee Whitney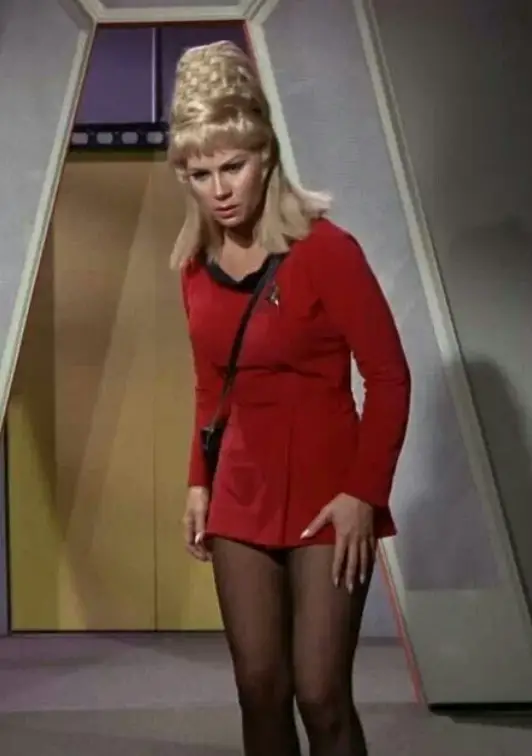 Series: TOS, Voyager
Movies: Star Trek: The Motion Picture, Star Trek III: The Search for Spock, Star Trek IV: The Voyage Home, Star Trek VI: The Undiscovered Country
Character(s): Janice Rand
Star Trek creator Gene Roddenberry cast Whitney in the role of Yeoman Janice Rand, the personal assistant to Captain James T. Kirk, in 1966. Her character was originally intended to be a major part of the series, however, she was written out after eight episodes. She had claimed that, while still under contract, she was sexually assaulted by an executive associated with the series.
Whitney reprised her role as Janice Rand, who had received a promotion to chief petty officer in Star Trek: The Motion Picture (1979). She also appeared in Star Trek III: The Search for Spock (1984), Star Trek IV: The Voyage Home (1986), and Star Trek VI: The Undiscovered Country (1991), with another promotion, as Lieutenant Commander Janice Rand. She was also featured in the Star Trek: Voyager episode "Flashback" to celebrate the 30th anniversary of the franchise.
Like what you see? Buy us a Coffee!