Bobbi Sue Luther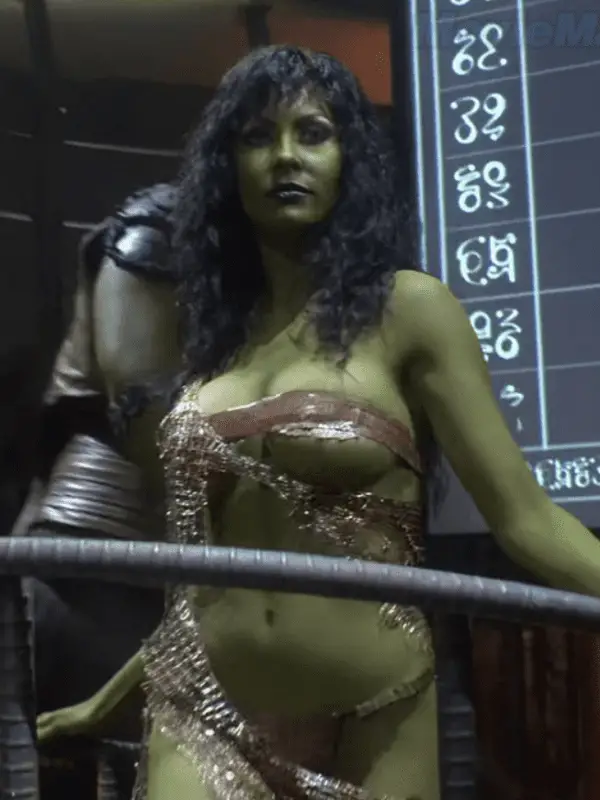 Series: Enterprise
Character(s): Neras
Bobbi Sue Luther played Neras, an Orion slave girl in the Star Trek: Enterprise fourth season episode "Borderland".
Prior to her role she hadn't seen any of the Star Trek series, but knew of its existence. When she auditioned for the role she was a co-host on Junkyard Wars. She mentioned the role description to her co-hosts and friends, "an extremely sensual green woman"; they immediately knew that it was based on the role of Vina from Star Trek: The Original Series. She combed the internet and realized how loved the character was – and what an Orion slave girl was – and eventually got the part, citing that the producers were looking for an actress who could "communicate well with body language".
Like what you see? Buy us a Coffee!